Calendar 2016
Dec.2015 ART SPACE NIJIiKYOTOj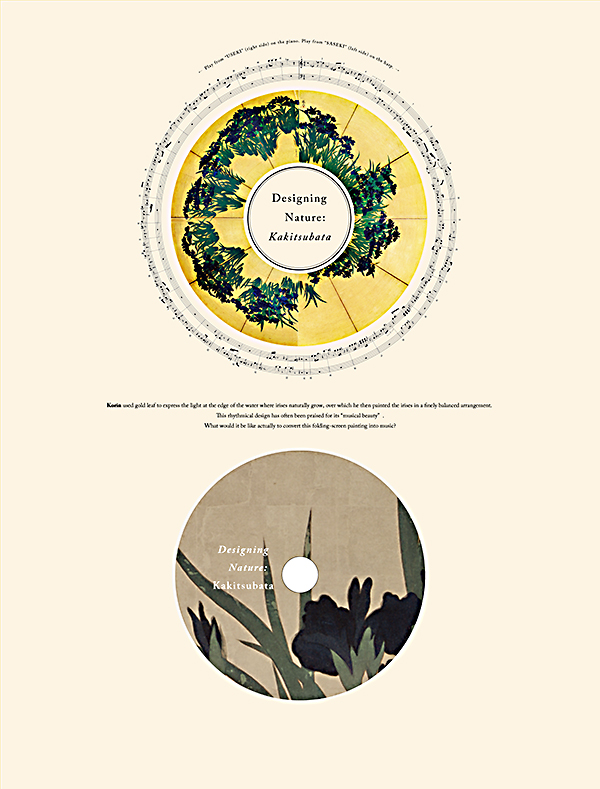 Korin used gold leaf to express the light at the edge of the water where irises naturally grow, over which he then painted the irises in a finely balanced arrangement.
This rhythmical design has often been praised for its "musical beauty".
What would it be like actually to convert this folding-screen painting into music?